ANTICA LATTERIA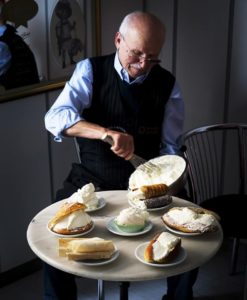 Whether you ask your grandfather or grandchild, where to eat the best cream of Perugia, they will undoubtedly tell you: in the Dairy! The Antica Latteria was born in Perugia in 1925 as a Social Dairy on the initiative of some personalities of the Perugian entrepreneurship. To manage the family management for 57 years there is Mr. Umberto Olmati who with the help of his son Francesco and daughter-in-law Aneta still guarantees the tradition and the genuine quality of the whipped cream specialties before your eyes. Perugia is famous for chocolate, even better if with fresh cream from the Antica Latteria.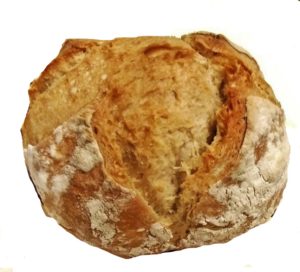 Panificio (bakeries)
The traditional bread of the area is called Pagnotta and is a rustic bread made without salt and baked in a wood fired oven. It is a very basic bread and not very tasty but it is the best for bruschetta (toasted slices of bread on a BBQ rubbed with garlic, sprinkled with salt and drizzled with good local olive oil). Salt was a luxury in years gone by and therefore not used as liberally in cooking but rather to preserve cured meats. This explains why the area is rich in flavorful cured meats. The closest paneficio is near the village of Collepepe in the shopping center of Due Torri.