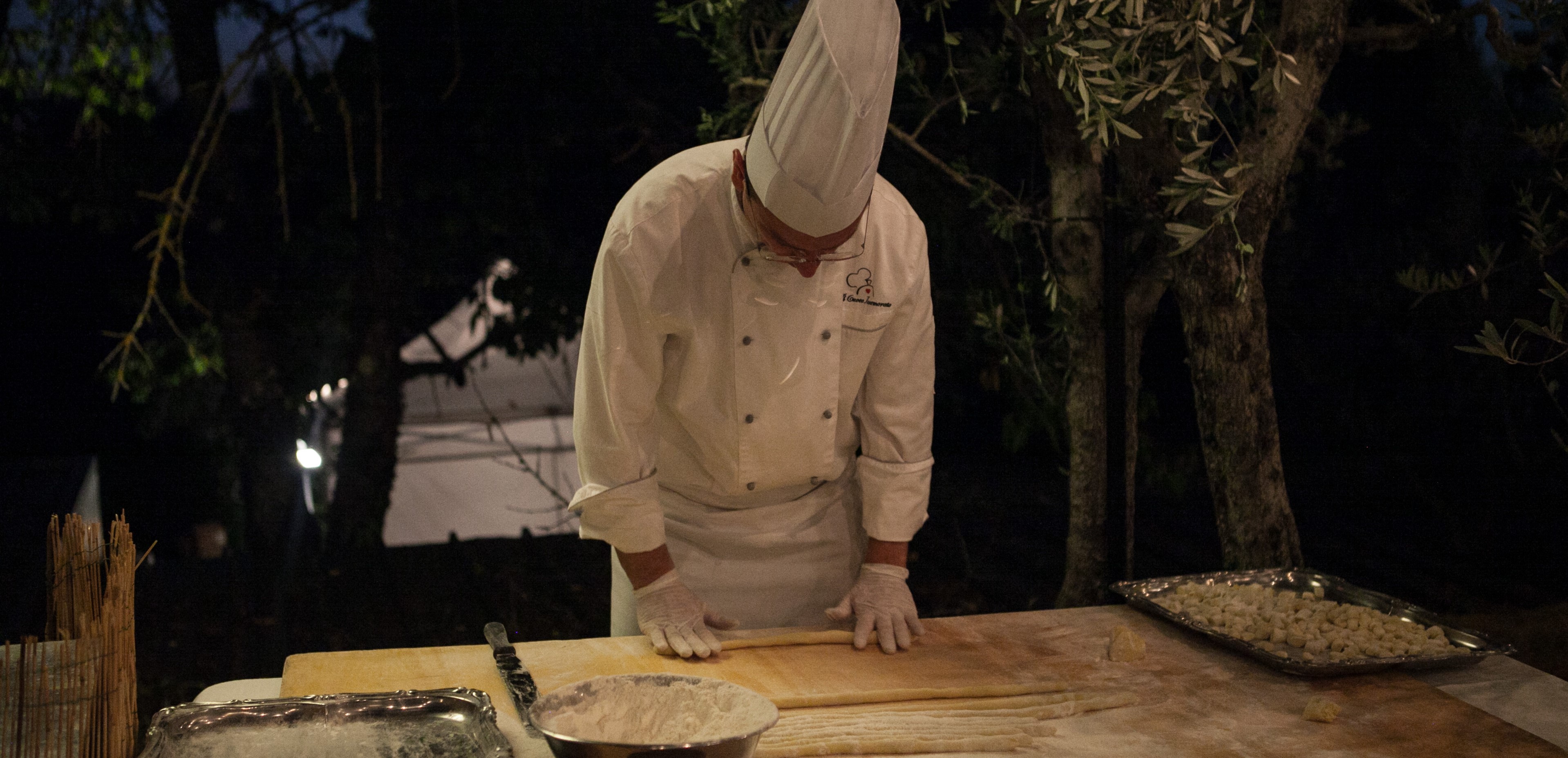 READY DINNER AT HOME
Don't feel like going to a restaurant and simply want to enjoy food and wine in the intimacy of the indoor dining room? Or by candlelight in the charming courtyard? A more informal lunch or dinner in front of the outdoor fireplace?
We can offer you a different location every night without having to leave the property.
Our housekeeper can serve dishes cooked according to the local Umbrian tradition and then put the kitchen back in order after dinner.
Cost and menu with wine proposals on request.
YOUR CHEF AT HOME
Our chefs are all very experienced in the preparation of Umbrian food. Recipes from our family tradition for centuries to celebrate special events in family life as well as Sunday lunches or simply the joy of being together. The waitress will serve the dinner In the magical atmosphere of the courtyard then evokes the kitchen after dinner. Cost and menu with wine proposals on request.
PERSONAL PHOTOGRAPHER
Possibility of hiring a professional photographer to take shots during your party or even during the day. Unforgettable memories for all the family to collect in a printed lookbook. Cost upon request.
WINE TASTING, TRUFFLE HUNTING, HIKING and BIKING… are just an example of the various activities you can enjoy and we can organize for you upon request.  ( see Property Guide )
Places to visit while you stay at San Lorenzo:
CAR with DRIVER
Would you like a transfer from the airport or to the airport?
 Worried about driving at night after a restaurant dinner or after a wine tasting? We can provide you with a car or a minivan with a professional driver.
 The service is also available for day trips and excursions to keep the group together during the trip and enjoy the fun without worries.
 Cost on request.